Next Article »
« Back to ITP News
---
ITx 2016 Programme released
ITx 2016 Programme released
It's being billed as 12 Tech Conferences, 3 incredible days.
This year IITP is collaborating with 12 tech associations to bring one mega-conference to New Zealand, ITx 2016, and now's your chance to be there.
We're very excited to announce that the full programme for ITx 2016 has now been released! With more than 150 talks, panels, presentations and more, you don't want to miss it.
There are some amazing keynotes like Edith Yeung, founding Partner of global venture capital seed fund and startup accelerator 500 Startups' Mobile Collective, giving you the inside word on Silicon Valley and how to be invested.
Or if you prefer local heroes, come hear from Ian Taylor (Founder, Animation Research Ltd), Rachael Cotton-Bronte (Chief Marketing Technologist, Flint-Box), Ian McCrae (Founder, Orion Health) and scores of others.
This is no ordinary conference.
With over 100 speakers from New Zealand, Australia, the UK, the USA, the Netherlands and elsewhere, and 9 streams of talks, panels, presentations, NetHui sessions, lightning talks and much more happening simultaneously, you do not want to miss ITx 2016.
Check out the full ITx 2016 Programme »
---
Amazing sponsors supporting ITx 2016
We're also pleased to announce a truly excellent group of sponsors for ITx 2016, collectively contributing more than $250,000 to ensure ITx 2016 will be the best tech event you've seen this year.

Platinum Sponsors: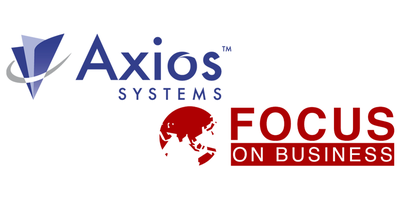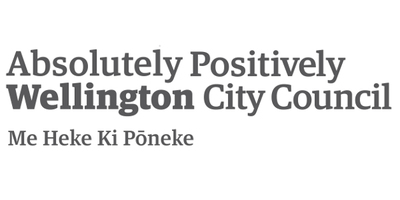 Gold Sponsors:
Silver Sponsors:
---
NZ Excellence in IT Awards: Nominations closing soon
Know someone doing amazing things in software or IT? The NZ Excellence in IT Awards are designed to recognise the real people behind IT and software and the individuals and teams that make IT work.
Winners will be announced at the NZ Excellence in IT Awards gala dinner will be held at ITx 2016. Entry to the gala dinner is free for those holding 2-day or full 3-day ITx registrations.
The Awards are a collaboration of the Institute of IT Professionals with ten other IT associations including CITRENZ, NZRise, the Project Management Institute of NZ, the NZ Software Association, InternetNZ, Health Informatics NZ, GOVIS, the IT Service Management Forum, TUANZ, and the NZ Open Source Society.
Categories for 2016 include:
IT Project Excellence Award, in association with PMI NZ;
Excellence in Software, in association with NZ Software Association;
Excellence in Health Informatics, in association with HINZ;
Excellence in IT Service Management, in association with itSMFnz;
Excellence in Public Sector IT, in association with GOVIS;
Excellence in IT Education, in association with CITRENZ;


Tech Entrepreneur of the Year, in association with InternetNZ;
Young IT Professional of the Year, in association with NZRise;
New Zealand IT Professional of the Year.
The X's are for individuals or teams, and ensure you, your team, or others you're working with are recognised on a national stage. Be a part of our profession's celebration of excellence and nominate today.
Get in quick - nominations close 3 June 2016.
Nominate today - check out iitp.nz/Awards for more information.
---
Your ITx 2016 all-access ticket gets the lot.
This year, for the first time, 12 associations are working together to make ITx 2016 a huge success. This event brings 12 IT organisations together, under the one roof to bring you the largest independent IT event New Zealand has seen.
The Conference wiil be held at the TSB Arena & Shed 6 Complex, Wellington from 11-13 July 2016. Come and visit the capital for an experience you won't soon forget.
Attendees, with one conference registration, will be able to pick and choose from programmes put together by:
IITP - the Institute of IT Professionals
itSMF NZ
CITRENZ (Applied research in tech education)
AgileDay
Health Informatics NZ (HiNZ)
NZ Technology Industry Association
NZRise
TUANZ
Internet NZ
Test Professionals Network
PMI NZ
NZOSS
As well as an incredible lineup of talks and other sessions, your 2-day or 3-day registration includes entry to the NZ Excellence in IT Awards Gala Dinner on 12th July, along with networking drinks on the 11th and 13th July.
Earlybird tickets are still available
You don't want to miss ITx 2016. More than 100 speakers presenting over 150 sessions across 3 days covering every aspect of tech, ITx 2016 is guaranteed to blow your mind.
Now's the time to arrange your trip to ITx 2016. You choose whether you want the full 3-day ITx experience, or just come along for 1 day or two. And if you get in now you'll save, with Earlybird tickets being available for a short time.
---
Comments
You must be logged in in order to post comments. Log In